Weekly bulletin - week beginning 11th January 2021
Activity 1 - Making rocket pictures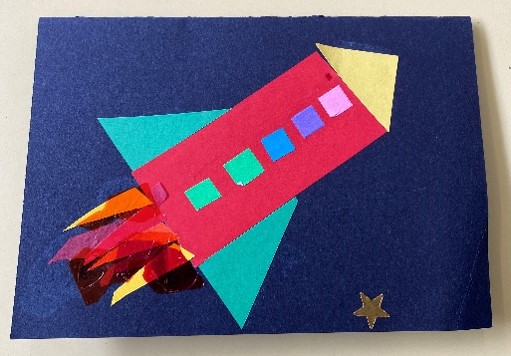 What you will need:
A4 piece of card

A variety of different coloured shapes (triangles, rectangles and squares)

Sticky stars or shiny paper (kitchen foil)

Small pieces of paper or cellophane (for rocket's fire)

Small squares / circles for the windows
The method:
Place the piece of card on the table

Create the rocket

Add stars and a moon etc. to decorate.
Things to talk about whilst creating the card:
(We have added links to the Early Years Foundation Stage curriculum in brackets).
Talk about the shapes you use (Mathematics development – Shape, space and Measure)

Who goes in a rocket and where they might be going (Understanding the World – People and Communities, The World; Expressive Arts and Design – Being imaginative)

Ask the children what adventure they might go on in their rocket (Communication and Language –Understanding, Speaking; Literacy development – Reading; Expressive Arts and Designs – Being Imaginative)

Counting the stars and other objects on the finished card (Mathematics Development – Numbers)

Talking about the moon and the Stars and what space is (Understanding the World – The World)
Extending the activity:
Making a Spaceman's Rocket Pack – see attached photo (Please note that due to using string ADULT SUPERVISION is needed at all times when your child is playing with them).

Explore some space videos online – for example; planets, rocket launches etc.
Activity 2: Making a placemat
We have created a placemat which the children can decorate and in years to come look back at this moment in history. The placemat is double-sided with a special poem from ELSA support which ties in nicely with our children being a 'superhero' to our country at this extraordinary time. At this time, it is important for us to reassure our children and promote their personal and emotional development.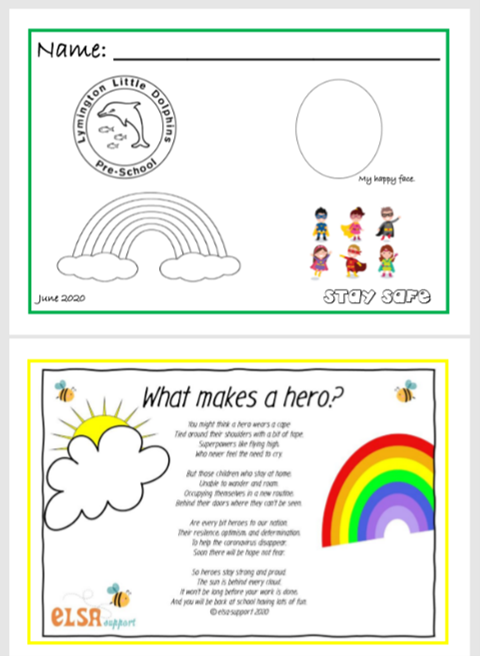 What you will need:
A computer / printer to download and print the attached file.

A laminator

Colouring pencils, pens etc.
The method:
Encourage the children to draw their happy face (use a mirror for them to see what their face looks like when its happy)

Colouring in the placemat

When it is finished ask an adult to cut out both pieces and stick back-to-back and then run it through the laminator.
Things to talk about whilst creating the placemat:
Coronavirus – germs – keeping safe and washing hands (Physical Development – Health and self-care)

How you are feeling (Personal, social and emotional development – Managing feelings and behaviour)

Facial features, what is similar and different to other people (Understanding the World – People and Communities)
Activity 3: Counting activity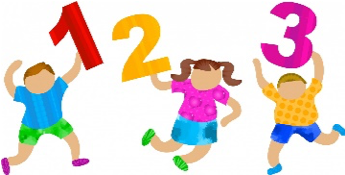 This week we are focusing on numbers and counting at pre-school. We have a simple counting activity on Twinkl which you can do with your children.
Please see attached files:
Number line 1 – 10 (Mathematics development)

Superhero counting sheet for all children (use the number line to help your child to write the answers)
Extending the activity:
Don't forget you can count anything, set your child a challenge to find 3 blue cars, 4 flowers in the garden!
Some extra ideas and activities:
Final note:
Don't forget to have a look at our 'Parents of Little Dolphins' closed group on Facebook for more activities and stories for your child to see and do. If you are not a part of this group just search for it on Facebook – Our logo is a mosaic version of our Little Dolphins logo.
We hope you have lots of fun exploring the activities!